With so few houses for sale today and low mortgage rates driving buyer activity, bidding wars are becoming more common. Multiple-offer scenarios are heating up, so it's important to get pre-approved before you start your search. This way, you can put your best foot forward – quickly and efficiently – if you're planning to buy a home this season.
Javier Vivas, Director of Economic Research at realtor.com, explains:
"COVID-19 has accelerated earlier trends, bringing even more buyers than the market can handle. In many markets, fierce competition, bidding wars, and multiple offer scenarios may be the common theme in the weeks to come."
Here are three things you can do to make your offer a competitive one when you're ready to make your move.
1. Be Ready
A recent survey shows that only 52% of active homebuyers obtained a pre-approval letter before they began their home search. That means about half of active buyers missed out on this key part of the process.
Buyers who are pre-approved are definitely a step ahead when it's time to make an offer. Having a pre-approval letter indicating you're a qualified buyer shows sellers you're serious. It's often a deciding factor that can tip the scale in your direction if there's more than one offer on a home. It's best to contact a mortgage professional to start your pre-approval process early, so you're in the best position right from the start of your home search.
2. Present Your Best Offer
In a highly competitive market, it's common for sellers to pick a date and time to review all offers on a house at one time. If this is the case, you may not have an opportunity to negotiate back and forth with the sellers. As a matter of fact, the National Association of Realtors (NAR) notes:
"Not only are properties selling quickly, but they are also getting more offers. On average, REALTORS® reported nearly three offers per sold property in July 2020."
Make sure the offer you're presenting is the best one the sellers receive. A real estate professional can help you make sure your offer is a fair and highly competitive one.
3. Act Fast
With existing homes going like hotcakes, there's no time to waste in the process. NAR reports how the speed of home sales is ramping up:
"Properties typically remained on the market for 22 days in July, seasonally down from 24 days in June and from 29 days in July 2019. Sixty-eight percent of homes sold in July 2020 were on the market for less than a month."
In addition, NAR notes:
"Total existing-home sales…jumped 24.7% from June to a seasonally adjusted annual rate of 5.86 million in July. The previous record monthly increase in sales was 20.7% in June of this year. Sales as a whole rose year-over-year, up 8.7% from a year ago (5.39 million in July 2019)."
As you can see, the market is gaining steam. For two consecutive months houses have sold very quickly. Essentially, you may not have time to sleep on it or shop around when you find a home you love. Chances are, someone else loves it too. If you take your time, it may not be available when you're ready to commit.
Bottom Line
The housing market is very strong right now, and buyers are scooping up available homes faster than they're coming to market. If you're planning to purchase a home this year, let's connect to discuss the trends in our current area, so you're ready to compete – and win.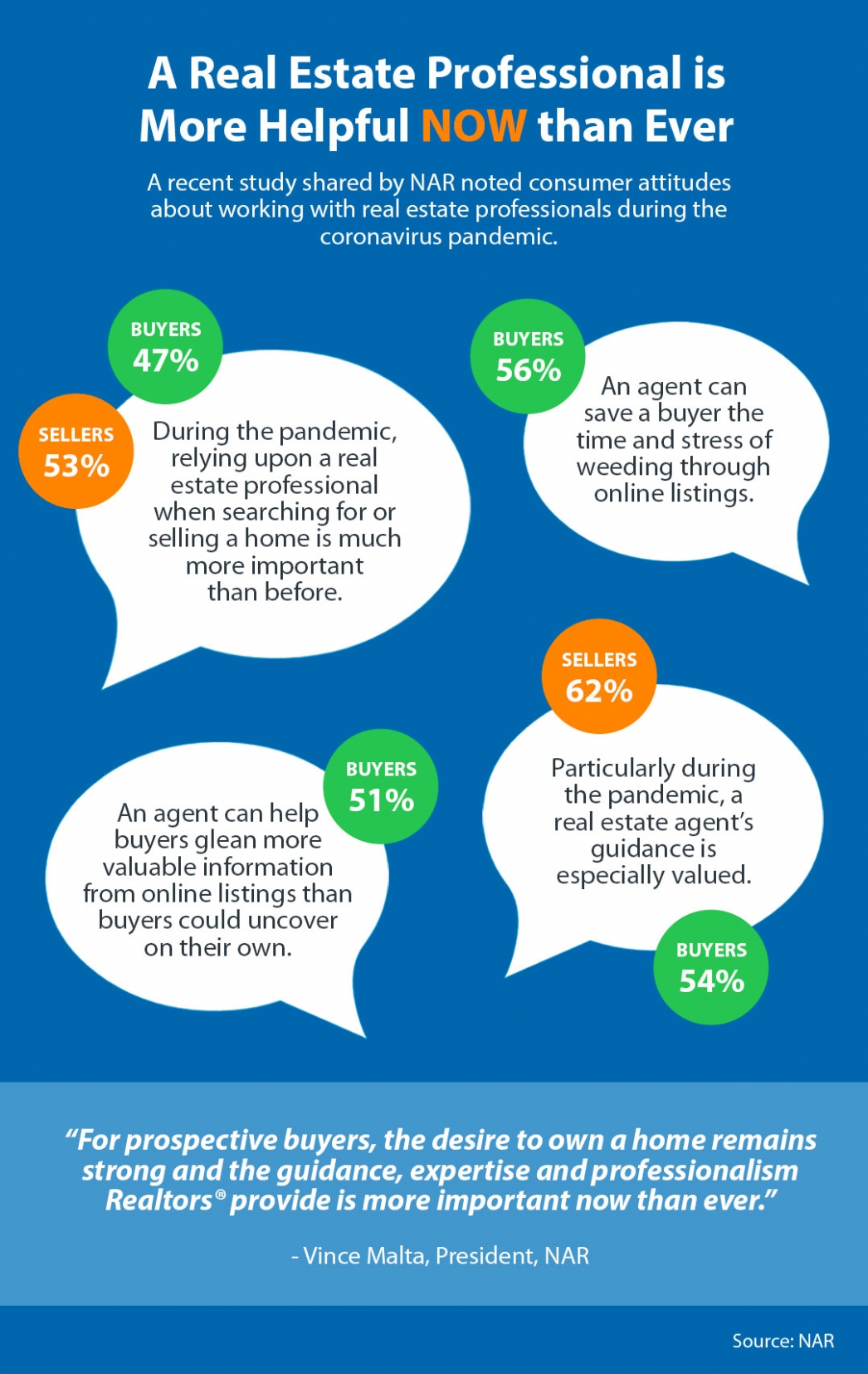 Earlier this month, the National Association of Realtors (NAR) released a special study titled Single-Family Home Price Gains by Years of Tenure. The study estimates median home price appreciation over the last 30 years based on the length of homeownership.
Below are three graphs depicting the most important data revealed in the study.
HOW MUCH HAVE HOME PRICES INCREASED?
One of the first measures of the financial benefits of homeownership is the net worth (in the form of equity) an owner can build over time. The study showed the average increase in home values based on how long homeowners stayed in a home.
WHAT WAS THE PERCENTAGE OF APPRECIATION?
Another way to look at this is by the percentage increase in value over time, called appreciation:
WAS THIS APPRECIATION CONSISTENT THROUGHOUT THE COUNTRY?
Today, when we think of markets that have done well over the last decade, we have a tendency to think about San Francisco, San Diego, Seattle, and other West Coast cities. Though it is true the West Region showed the highest price growth over the last three decades, we can see how every region of the country did quite well in ten-year increments:This data validates the claim that homeownership is great for building wealth. The importance of this information was highlighted in the study's first sentence:
"Homeownership is an important source of wealth creation, enabling current homeowners and succeeding generations to move up the economic ladder."
Bottom Line
Homeownership has many financial and non-financial benefits. The accumulation of "housing wealth" through increased equity is a major one. If you're thinking of buying a home for the first time or moving up to your dream home, the sooner you make the move, the sooner your net worth will begin to grow.
Some Highlights:
Choosing the right real estate professional is one of the most impactful decisions you can make in your home buying or selling process.
A real estate professional can explain current market conditions and break down what they will mean to you and your family.
If you're considering buying or selling a home in 2020, make sure to work with someone who has the experience to answer all of your questions about pricing, contracts, and negotiations.